Every remote control is not perfect, after using it for long time, our remote is  lost or broken sometimes because of rough environment. When you need to replace broken remote, it means your remote is not working any more and Replacing Broken Remote is urgent things at that time, How should I do?
 You have four options when you need to repale broken remote:
The first one:Buy one full set from remote control factory to replace it
This is the easiest way for user , however the receiver is usually in good condition, and vey pity to replace the remainnng receiverr.
 Also very costly for buyer to replace remote.
The secon: Only buy one handheld remote from original factory
Each remote data is unique, in the back side of remote and receiver, we write S/N and CH to specific data. If you lost your handheld remote, tell us these information, we make a new handheld remote, same factory, same brand, same model, same S/N and same channel to pare with your left receiver.
This is the easier way to save cost and time. 
More details, please click: Telecrane Radio Remote Control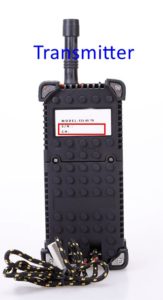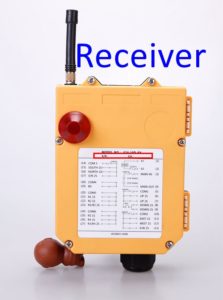 Thrid: Programmed it by yourself.
Some of our clients are trader, it will take long time to make a new one from our side to the trader, the end user, so buying one copier to copy left receiver data to new transmitter is the fastest way.
Last: Buy extra transmitter.
Some factory to give a perfect test for their customers, two transmitter with 1 receiver to their equipment will be better choice.